Hi … I'm back because I hear you guys' liked my first Rant and want to hear some more! Firstly, I want to say that I am not prone to ranting normally, but someone has to stick up for the much-maligned professional property investor, and it may as well be me.
In my last Rant I touched on the ever-increasing stream of regulations regarding Landlords, and some of their effects. Little, did I know that there were already more regulations in the pipeline to be enforced on 6 April 2010.
On 23 March 2010, I was invited along to a Landlords' Forum at my local councils' offices. I should have been suspicious when I saw there was a high attendance of local Landlords, which is in itself unusual. During the meeting the implications of the latest regulations to be introduced were so shocking that I actually forgot to breathe for a little while! Others in the room reacted angrily. What had upset everyone? Well, I guess most of you will have heard by now, that from 6 April 2010 all new HMOs will require Planning Permission (only one good point this legislation is not retrospective). I think that was the point I remembered to breathe again.
Implications of the changes to the Planning Use Classes Order for HMOs:
The definition of a HMO has been redefined as any property occupied by 3 or more persons that do not form a single household. So basically, any property you let to 3 unrelated or unpaired (married or living as a couple) will be classed as a HMO and you would be required to apply for Planning Permission. There are lots of problems with this:
• Firstly, cost – it will expensive and time-consuming. They are obviously trying to create some work for their planning officers!
• Think about the scenario; you are about to purchase a property where the figures do not 'stack-up' for a single let, but are good for a multi-let. You apply for Planning Permission. Not only does this take so long you may/or may not lose the property, but when a Notice is posted outside the property the neighbours get a petition together because they imagine all sorts of problems ahead. Chances are then the Planning Permission will be refused and you have lost money. However, if you opt to go ahead and purchase the property first (because you do not want to risk losing the property) you run the risk, again, of Planning Permission being refused. You would then be stuck with a property that you could not multi-let and does not 'stack-up' as a single let.
• The picture is not 'rosy' if Planning Permission is granted either, because chances are the planners will demand sound-proofing and a raft of other expensive/disruptive measures.
I believe this is a deliberate policy by the Labour Government to force Landlords out of the HMO market, and unfortunately I think it will work in the long-term. These things take time to work through the system and it is not retrospective, so will have little impact on current HMOs.
So, what do I think will happen in practice?
The unscrupulous Landlords will ignore the legislation when setting up a new HMO and just hope the planners do not find out about them until they have obtained 'established use'. They would, of course, need to provide proof that the property had been operating as an HMO before 6 April 2010. If they are determined to 'bend' the law, I am sure they will find a way to do this. I definitely do not condone this sort of behaviour, but am merely pointing out that this legislation will not target the unscrupulous Landlords, just the law-abiding ones. Ignoring legislation does seem to work very well for unscrupulous Landlords as the Councils/Planners etc., tend to prefer 'soft targets'. It is just such a pity that the Government does not realise this.
Personally, I think the way forward for Landlords is to either; only buy properties that 'stack-up' as single lets or to purchase houses that lend themselves to conversion into Apartments. After all, if you have to apply for planning permission and all that entails, you may as well convert to Apartments that can be sold or rented separately.
Are there any plus points to this legislation?
• The law is not retrospective, therefore all existing HMOs as at 6 April 2010 will be deemed to have planning permission, no need to wait 10 years for established use. However, if the property is not a Licensed HMO, you will need to provide some proof that you have been operating as an HMO, copies of separate AST Agreements, etc. The Council have not detailed exactly what proof they require.
• As was pointed out in the Landlords' Forum, existing HMOs are likely to become more valuable in the future, as there will be fewer competitors!
• Planning permission will not be required to return the property back to a single let. This gives Landlords more flexibility. However, I think there may be more money to be made by selling on as an 'Established HMO', after all the profit margins are much higher than for a single let.
Who are you going to vote for?
I was thinking the other day about the story of the frogs in a bucket (I know my mind does tend to 'flit' around a bit!). One is desperately trying to climb out, but the other frogs instead of trying to help him climb out and then climbing out themselves, decide to pull him back in. It reminded me of the Labour Government, I believe they will bring everyone down to the lowest level. Capitalists think more along the lines of bringing everyone into prosperity and lifting them up. Would you like a few examples?
The Labour party (if elected) would tax earnings over £150,000 at a new rate of 50p and would increase National Insurance contributions by 1% in 2011.
The Liberal Democrats would align capital gains tax to income tax rates. That means whenever you sell one of your properties you would have to pay an additional 2% in Capital Gains Tax. They would also introduce a 'mansion tax' of 1% on the value of properties over £2m.
Are these policies to lift us up or drag us down?
I implore you not to be despondent and waste your vote. If you do not vote you have no right to complain if Labour or Labour/Lib Democrats Rule. Yes, I did mean to use the word "Rule" as there is nothing democratic about having a leader that no-body voted for (e.g. Gordon Brown). Of course, you may totally disagree with my views and that is your prerogative.
The Conservative Government will, of course, have to make cuts as well, and we may not like those cuts, but at least they will not be that frog pulling us back into a bucket we are trying to climb out of. And that is quite enough about frogs!!
Until my next 'Rant', I wish you all prosperity.
Best wishes,
Christina Hine
Founder, Good Find Properties
www.goodfindproperties.com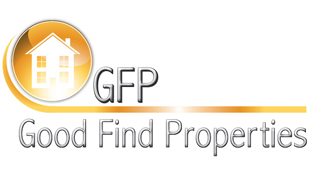 Disclaimer: The views and opinions expressed in this article are the Authors own and do not necessarily reflect those of Geogleam Ltd T/A mypropertypowerteam.co.uk